Hello! My name is Amalya Henderson.
I graduated with a Masters degree from the Human-Computer Interaction Institute at Carnegie Mellon University in 2015 and am now working towards the future of the human race as a User Experience Designer at SpaceX! My professional interests include user experience design, interaction design, information architecture, usability testing, e-learning for second languages, educational games, and forward-facing technologies such as augmented reality and human-robot interaction.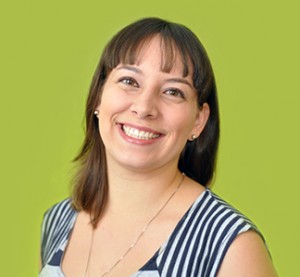 My Path to User Experience Design
My path to user experience design started when I chose to major in Psychology at Haverford College. There I was able to explore the unique quirks of the human experience. Throughout college I also worked at my school's computer help desk, because I couldn't get enough of computers and love helping people. Although I enjoyed all of my psychology classes, I knew that I didn't want to pursue a clinical or research career. I wanted to do something related to computers but I hadn't quite put my finger on what it was yet.
IT and Finding Design
Following college, I worked for a small IT company that contracted work out to the Smithsonian museums in Washington, DC. I took this time to learn more about different operating systems and user experience while I started exploring other fields. I soon found Human-Computer Interaction, a perfect combination of psychology, computers, and design.
Web Design and Human-Computer Interaction
To get closer to the field, I began working for a small website design company in Southern California where I was able to build my HTML and CSS knowledge, gain the experience of closely interacting with website users, experiment with visual design, and develop management skills. Once I had enough experience, I applied to graduate programs in HCI and was accepted by Carnegie Mellon University's Masters of Human-Computer Interaction program. I graduated in August 2015 and can't believe how much I learned in the process!
Starting My Career
During my Masters program I had the privilege of working at the NASA Ames Research center for my Capstone project. During this project, I led the User Experience Design for an augmented reality prototype for helping astronauts learn how to perform procedures in real-time aboard the International Space Station. NASA hopes that this prototype will inspire the future of instructional design in space and that the principles that we learned during our research will enable future manned missions to Mars.
After the program, I moved back to Southern California to be with my husband and found another amazing aerospace job at SpaceX where I get to work on enterprise applications that are the fundamental building blocks for powering a literal rocket factory with a mission to expand the reaches of humanity to other planets. Each day is full of new, exciting challenges and I can't wait to see where the future takes me.
Other Interests
When I'm not working, I like to sing, play video games, learn new languages, and read lots of fantasy and science fiction books. I'm also an avid karaoke lover!